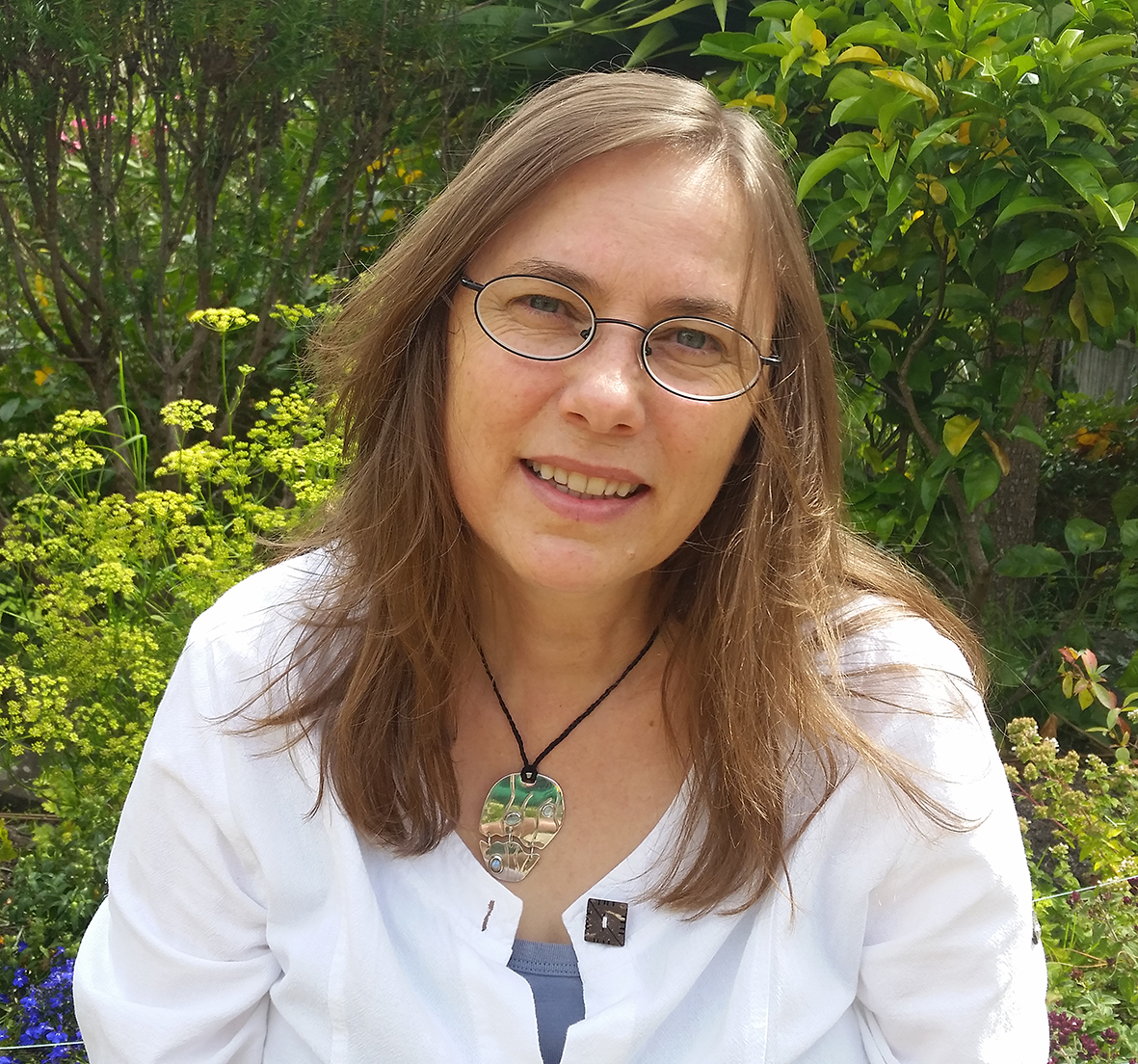 Professor
Auckland University of Technology
New Zealand
Multimodal (inter)action analysis and its relevance for visual pedagogy
Abstract
When studying interactions in pedagogic settings, we want to gain an in-depth understanding of the micro actions. But we also want to understand how the micro actions connect to practices, and how they link to larger discourses.
Multimodal (inter)action analysis is a framework that brings together detailed analysis of micro actions with analysis of practices and discourses that participants draw on as they perform the actions and interactions.
With examples from family video conferences, an elementary school classroom, and an art school, I demonstrate what can be learned when using this multimodal framework for the analysis of interactions in pedagogic situations.
About
Sigrid Norris is Professor of Multimodal (Inter)action and director of the Multimodal Research Centre at Auckland University of Technology, New Zealand. She is author of Analysing Multimodal Interaction: A Methodological Framework (Routledge 2004), Identity in (Inter)action: Introducing Multimodal (Inter)action Analysis (de Gruyter 2011), co-editor of Discourse in Action: Introducing Mediated Discourse Analysis (Routledge 2005) and Interactions, Images and Texts: A Reader in Multimodality (de Gruyter 2014); sole editor of Multimodality in Practice: Investigating Theory-in-practice through-methodology (Routledge 2012) and Multimodality: Critical Concepts in Linguistics (4 Volumes) (Routledge 2015); and is editor-in-chief of the international journal Multimodal Communication (de Gruyter).
Sigrid Norris' homepage: http://www.sigridnorris.com/
Presidential Professor
The Graduate Center at the City University of New York
USA
Research and Education to Benefit the Quality of Social Life
Abstract
Although methodology and substantive focus are central constituents of authentic inquiry, beneficence to all participants is an overarching priority that we adopt in our ongoing research on learning, emotion, and wellness. My address will present tenets and central rationale for authentic inquiry within a framework of research that is multilogical, multilevel, and multimethod. Consistent with the stance that theory as a way to illuminate experience and thereby forge the direction of emergent and contingent research, I will present an evolving narrative that began with research in science education in inner-city urban schools in Philadelphia and continues in explorations of health and well-being of faculty and students in graduate level university classes. Also, we are presently studying adult citizens' uses of complementary medical knowledge systems to better understand living with Diabetes mellitus and expanding hope for effective treatment.
In the presentation I will address multilevel studies that span micro, meso, and macro levels of social life, using digitized video images, associated digital audio files, and physiological data derived interpretively from these analyses, augmented by synchronize data from finger pulse oximeters (e.g., pulse rate, blood oxygenation, plethysmography) and other physiological measures (e.g., blood sugar, blood pressure). As an illustration of ways in which new theoretical frameworks expand opportunities to learn and benefit from research I will illustrate how Stephen Porges' Polyvagal Theory and Lisa Feldman Barrett's The Secret Life of the Brain are used in ongoing research on wellness, teaching, and learning in classrooms, and design of interventions.
Specific foci for the presentation will include: breathing patterns during verbal interaction; prosody, emotions, and wellness; mindfully speaking and listening; and self-help as a mantra for improving and sustaining well-being. A theoretical thread that weaves through the entire presentation is that sustainability of life is threatened by frameworks that elevate the importance of living over nonliving; human life over nonhuman life; and self over non-self. I will present an approach that values the ecosystem as the basic unit for analysis in research that advocates for transformation (to benefit all) and sustainability.
About
Kenneth Tobin came to the Urban Education doctoral program at the Graduate Center of CUNY in the fall semester of 2003. Presently he is coordinator of the Learning Sciences strand. Prior to his position at the Graduate Center Tobin had positions as tenured full professor at Florida State University (1987 to 1997) and the University of Pennsylvania (1997 to 2003). Also, he held university appointments at the Western Australian Institute of Technology (now Curtin University), Mount Lawley College and Graylands College (now Edith Cowan University).
Before Tobin became a university science educator in Australia in 1974, he taught high school physics, chemistry, biology general science, and mathematics for 10 years. He began a program of research in 1973 that continues to the present day – teaching and learning of science and learning to teach science.