Flight travel
Beautifully situated in Northern Denmark, Aalborg is well connected in several ways. Visitors from abroad will usually either connect through one of the two daily 75-minute flights directly from Amsterdam Schiphol operated by KLM that is very well connected to 260 destinations worldwide. Or through the new direct connection from Frankfurt, Germany's largest airport, where Lufthansa also operates two daily flights and brings even more opportunities to guests flying to/from Aalborg. Besides connecting through Amsterdam and Frankfurt, international visitors can fly to Aalborg via Copenhagen Airport which has a virtual air bridge to Aalborg with more than 30 daily connections and a flight time of only 35 minutes; you will have arrived to Aalborg.
Moreover, Turkish Airlines operates with its route to/from Istanbul five times weekly, and Aalborg Airport has scheduled airline connections with Oslo in Norway, Helsinki in Finland, London in England, Malaga in Spain and the Faroe Islands and many more.
For further information about flights to and from Aalborg see Aalborg Airport's website: Aalborg Airport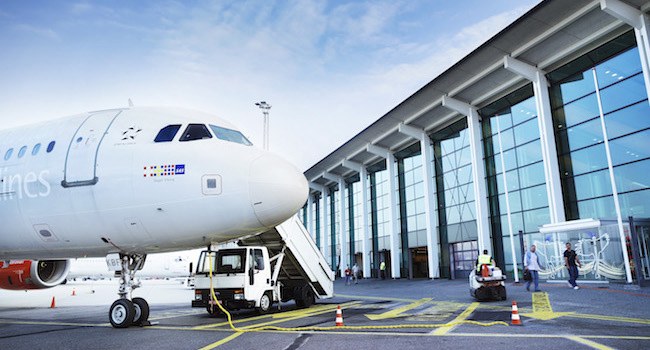 Local travel - Bus, taxi and train
Arriving by plane you will find yourself at Aalborg Airport, only 10 minutes by bus and taxi from the city centre. Bus no. 2 leaves from the airport several times/hour and takes you to the city centre.
The bus fare is DKK 22 per person, cash only. Taxis are outside the airport and will take you directly to your hotel. Price for taxi ride is DKK 180-300,- depending on hotel destination. Contact details: +45 9810 1010.
Transport – bus and cabs
To and from Aalborg Airport, bus no. 12 takes you to the city centre in 10mins
To and from Kroghstræde 3, bus number 2 takes you from Nytorv, one of Aalborg's main busstops.
To and from your hotel as well as in the city, please visit Rejseplanen for bus schedules
or feel free to call a cab +45 98101010 (Aalborg Taxi)
Local travel – train and regional busses
In centre of the city you will find Aalborg main train station and the bus terminal. From here there are direct routes to many cities across the country. Intercity trains between Copenhagen and Aalborg run on an hourly basis. For more information on the rail network within Denmark visit Rejseplanen or the official carriers, DSB.

The transportation company Nordjyllands Trafikselskab (NT) operates locally in the region and runs an extensive network of local buses in Aalborg. There are also long distance bus routes that link Aalborg with Copenhagen, Odense, Esbjerg and other major cities in Denmark as well as Europe, please visit www.rejseplanen.dk to arrange your travel. The site combines train, regional and city busses to provide you with the fastest and/or most convenient travel plan.
Ferries
Stenaline and Colorline offer several connections from Sweden and Norway to Hirtshals (70 km from Aalborg), Frederikshavn (65 km from Aalborg) or Grenå (115 km from Aalborg). Fjord Line offers a connection from Kristiansand in Norway to Hirtshals (70 km from Aalborg).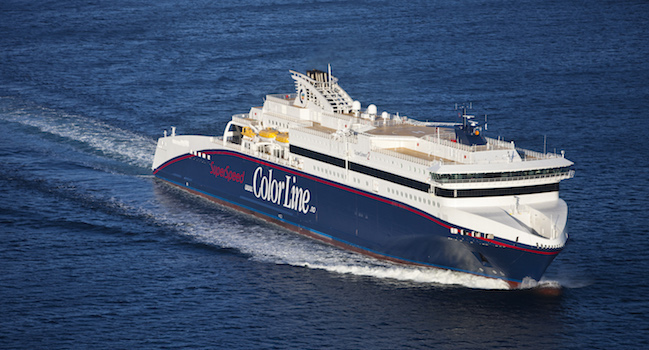 Car
Aalborg has direct highway connections to Copenhagen and Germany. Queues seldom arise and the speed limit is 130 km/hour. Several car rental companies are located in Aalborg and other main cities in Denmark, e.g. AVIS, Europcar, Hertz, and PS Biludlejning (in Danish). For route planning you could check Google Maps, Mappy or ViaMichelin.