Aalborg is a multi-faceted city - full of contrasts. A city with a lust for life and all of its pleasures. It's also grand on a manageable scale. All the major city attractions are concentrated within easy distance. From fast-paced fun to peaceful oases. From a foaming draft beer to sublime gastronomy. From the Viking era to the Middle Ages, to modern art.
The city's recently restored waterfront has much to offer for the outdoor and curious visitor. With its many open-air sports and recreations areas, the waterfront invites both active guests and those with lust for life. Near the waterfront you will find both the new Nordkraft and the architectural astonishing Utzon Center.
Until recently, Nordkraft supplied the people of Aalborg with electricity. But now the old, coal-fired power station in the centre of Aalborg generates a completely different kind of power – Culture Power. Nordkraft, the new eagerly awaited cultural powerhouse of Aalborg, opened its doors in 2009. Nordkraft brings together culture, sports, and recreation, combining sports facilities, a cinema, theatres, and restaurants under one roof – all in a fusion of contemporary architecture and authentic industrial styles that create a very special atmosphere. With its unique, raw and industrial yet still stimulating look, Nordkraft truly reviels the identity of Aalborg.
Right next to Nordkraft is the Utzon Center, both situated at Aalborg waterfront. The Utzon Center was the last work of the architect Jørn Utzon who also designed the well-known Opera House in Sydney. He described it as "a place where good thoughts could come together and… a centre of excellence for architecture and humanity in the future."
Aalborg has no less than 1,500 hotel rooms in the city centre, all of them within easy walking distance. Hotels are available in all styles: Crisp minimalism, a refined gentleman's club at­mosphere, or classic Scandinavian modernism. Aalborg has it all. The hotels have ratings up to four stars; no matter what category you choose, Aal­borg offers exceptional value for money.
It is with great pleasure that we welcome you to the city of Aalborg! Please feel at home when you arrive.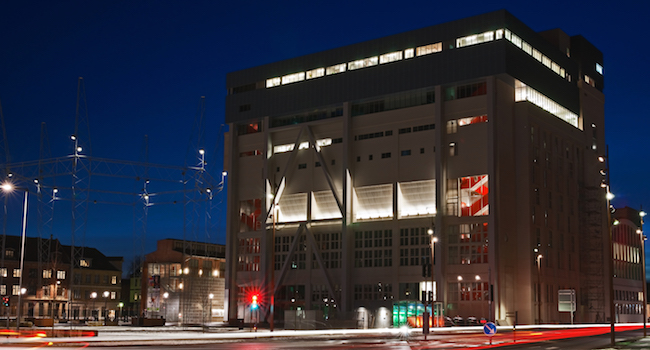 Nordkraft